Upcoming Exhibition
The 21st Annual National K12 Ceramic Exhibition
Dates:
3/14/2018 - 3/16/2018

Location:
David L. Lawrence Convention Center
1000 Ft. Duquesne Blvd.
Room 317-318
Pittsburgh, PA 15222
Phone: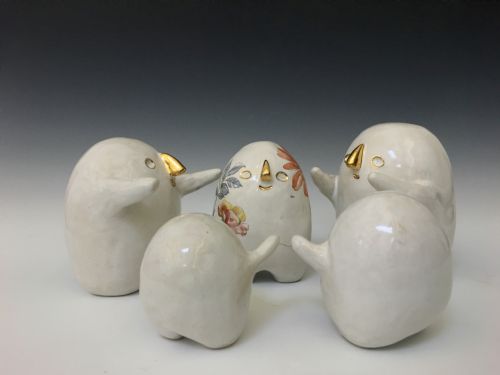 About this event:
The National K-12 Ceramic Exhibition is an annual juried ceramic competition for Kindergarten through Grade 12 (K-12) students in the United States. Designed to showcase the best K12 ceramic work made in the country, the exhibition takes place in a different city each year in conjunction with the annual conference of The National Council on Education for the Ceramic Arts (NCECA). The NCECA conference is the preeminent ceramic event in the US annually, gathering professionals from universities, colleges, museums, art galleries and the ceramic arts world to a host city to view exhibitions, demonstrations, talks and other ceramic events. For that week, the host city is the world capital of ceramics. This Year's Juror is Professor Peter Pinnell. Pinnell made his living as a potter for 12 years before moving to the University of Nebraska–Lincoln, where he is currently Professor of Art. In addition to his teaching, he has continued to exhibit widely, with more than 120 exhibitions since 1995. His work has appeared throughout the U.S., and in the Netherlands, South Africa, Japan, China, New Zealand and Australia. Images of his work have appeared in a number of noted ceramic books, Clay Times magazine, Ceramics Monthly, Studio Potter, and Purple Sand, a Taiwanese ceramics journal. An in-depth article about his work appeared in Ceramics: Art and Perception, a noted Australian Magazine, in 2001. In March of 2001 he was a featured artist at the NCECA (National Council on Education in the Ceramic Arts) national conference, where he spoke and demonstrated. In addition to his teaching and exhibition career, Pinnell has been an active writer on ceramic art, with articles in American and Australian ceramic journals, and a regular column, As far as I know...,which appears in Clay Times magazine.
Pieces In Show
Submit Entries
Volunteer