Upcoming Exhibition
22nd Annual National K-12 Ceramic Exhibition
Dates:
3/27/2019 - 3/29/2019

Location:
MINNEAPOLIS CONVENTION CENTER
1301 Second Ave S
Rooms M101 A-C located on Mezzanine level
Minneapolis, MN 55403
Phone: 612.335.6000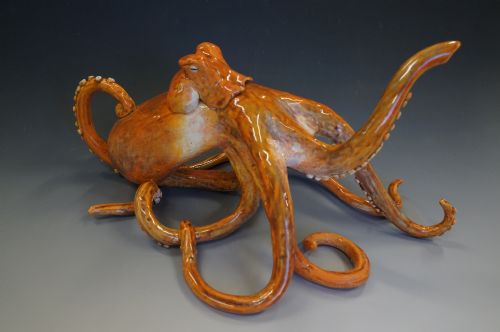 About this event:
The National K-12 Ceramic Exhibition is an annual juried ceramic competition for Kindergarten through Grade 12 (K-12) students in the United States. Designed to showcase the best K12 ceramic work made in the country, the exhibition takes place in a different city each year in conjunction with the annual conference of The National Council on Education for the Ceramic Arts (NCECA). The NCECA conference is the preeminent ceramic event in the US annually, gathering professionals from universities, colleges, museums, art galleries and the ceramic arts world to a host city to view exhibitions, demonstrations, talks and other ceramic events. For that week, the host city is the world capital of ceramics. We are pleased to announce this year's juror will be Professor Eva Kwong of Kent State University who also has taught at Univ of Akron, Anderson Ranch Arts Center, OxBow, Univ. of Miami, Cleveland Institute of Art, Penland School of Crafts, Arrowmont School of Arts ,Appalachian Center, Rhode Island School of Design, Ohio Univ., Slippery Rock Univ.,Oregon College of Art & Craft,Archie Bray Foundation, Northern Clay Center, Cranbrook Academy. Eva Kwong received her BFA 1975 from the Rhode Island School of Design and her MFA 1977 from Tyler School of Art. Her undergrad work-study job at the Nature Lab at RISD immersed her in the diversity and similarity of forms from nature. Eva's lifelong interest in the intersection of the art and science of the natural world provides the conceptual framework and visual vocabulary for her compelling, sensuous organic forms in sculpture, installations, vessels and public art projects, Eva has presented her work in lectures, workshops and exhibitions throughout the US and in China, Korea, Japan, Australia, Italy and Finland. Her artwork has won awards from the Ohio Arts Council, National Endow- ment For the Arts, Arts Midwest, Pennsylvania Council On the Arts, the McKnight Foundation and the Akron Soul Train. Eva credits her high school art teacher Doris Weingarten in inspiring her to continue to study art in college. We all have had teachers who have encouraged us and inspired us to immerse ourselves in our studies.
Pieces In Show
Submit Entries
Volunteer